A new-look online presence for the European Handball Federation is coming soon and, ahead of the 25th anniversary of the federation, we are giving you a peek at the future of the EHF's new online platform with the launch of this special microsite.
In July 2012, the federation launched its new corporate identity. Gone was the distinctive yellow and blue logo, developed back in 1991 at the very foundation of the federation, to be replaced by a complete branding system: a new logo, new colours and even an exclusive EHF font type.
The next stage of this rebranding of the federation is taking shape and will take the form of a new online platform, bringing together all of the federation's many existing websites, competitions and activities under one roof for the very first time.
The concept is called the 'home of handball', a digital platform where all of the federation's many stakeholders will be able to find the information they are looking for, be entertained and follow the latest news and results in one place at the click of a button or swipe of their touchscreen.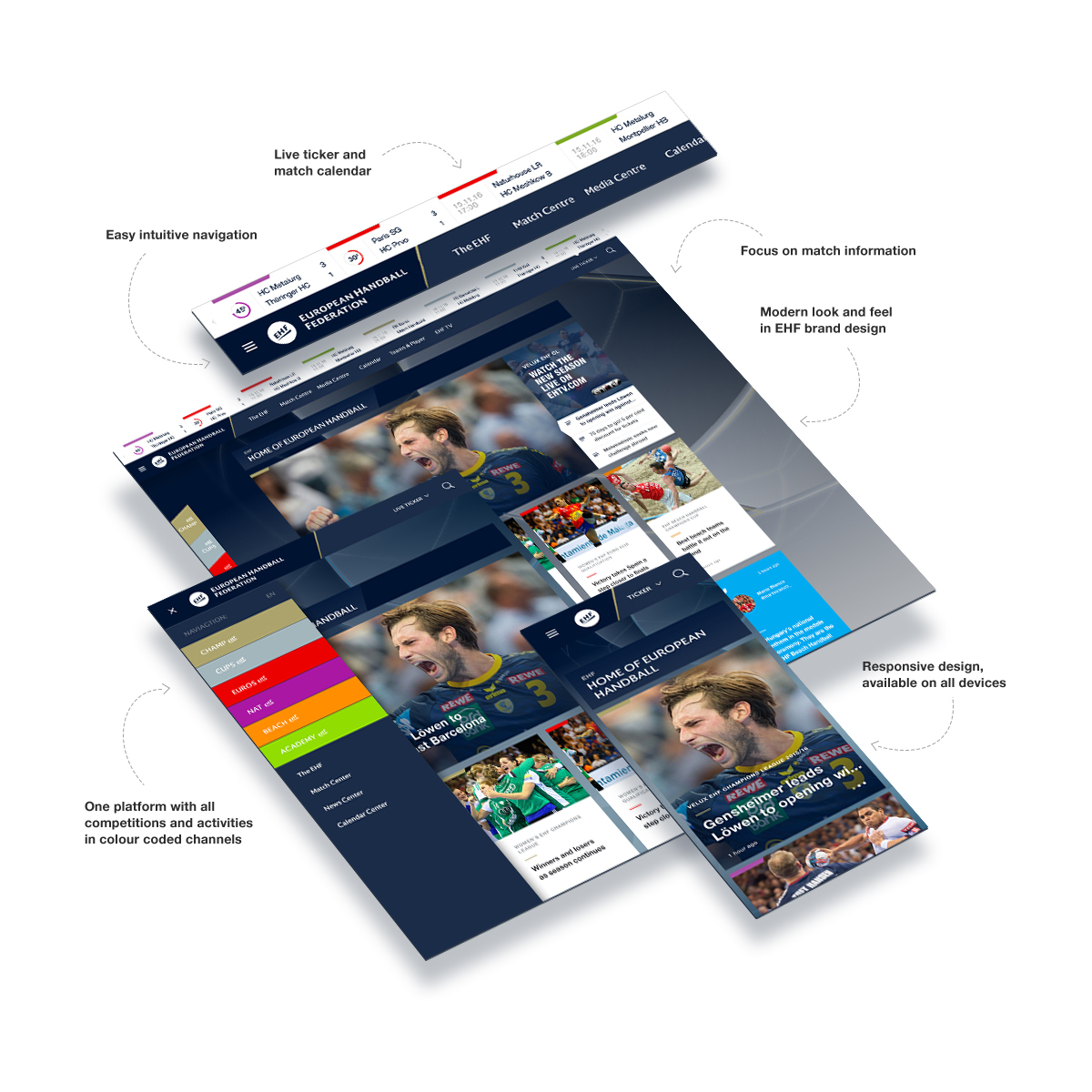 Over the past few years the EHF has invested heavily in the development of its digital channels and the production of extensive content especially for social media. The results are impressive with a combined reach of more than 380 million in the past season alone across all channels.
The 'home of handball' digital platform will continue to build on this successful strategy to create a mobile-ready, responsive solution for all of the EHF'S competitions and activities in a fresh and dynamic design.
A new channel structure and colour coding system will allow for easy navigation and an intuitive interface will enable users to discover relevant content easily as well as share on their own profiles.
Additional cross-channel pages will offer fans a huge amount of extra information including news, statistics and a dedicated match centre with live content that can be accessed via second screens.
The 'home of handball' is currently under development and once launched will become the ultimate destination for handball fans looking for the latest up-to-the-minute results, news, features and live content from across European handball.